Meet the Amstrad family!
Written by toms on 30/01/2018 9:02:16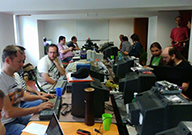 Two months left before Revision 2018 which will take place from March 30th to April 2nd in Saarbrücken/ Germany. Many CPC sceners already registered and planned to release some amazing stuff. You definitely should come!

The ReSeT party is back! The only Amstrad party of the year will be held from June 29th to July 1st in Coutances/ France, still organized by Eliot/ Benediction. Get more information and register on the official website!
ON THE RIGHT TRACK!
Written by Hicks on 29/12/2017 15:28:39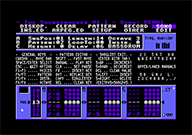 The mighty Tom&Jerry just wrote a huge article about musical creation history on Amstrad CPC (in french)! An important contribution to the archeology of our beloved demoscene...

Our apologizes to our non-french visitors! By the way about this, we are looking for a "french to english" translator (native english is better). If you are interested, contact us: admin (at) memoryfull (dot) net.
Openout "Welcome"
Written by Hicks on 15/12/2017 8:27:09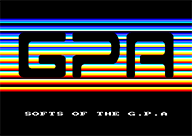 While our special reporter is currently working on his Alchimie 12 report, you can browse our events archive with a focus on the Revision 2017 report freshly written by Toms.

Two legends are speaking: Syntax Error, the founder of the great GPA team, and Chany, the famous NPS cracker kindly answered to our interviews (in french).

On the coding side, Targhan, the AY master from Arkos, wrote us a huge article about Sampling and Digitracking.